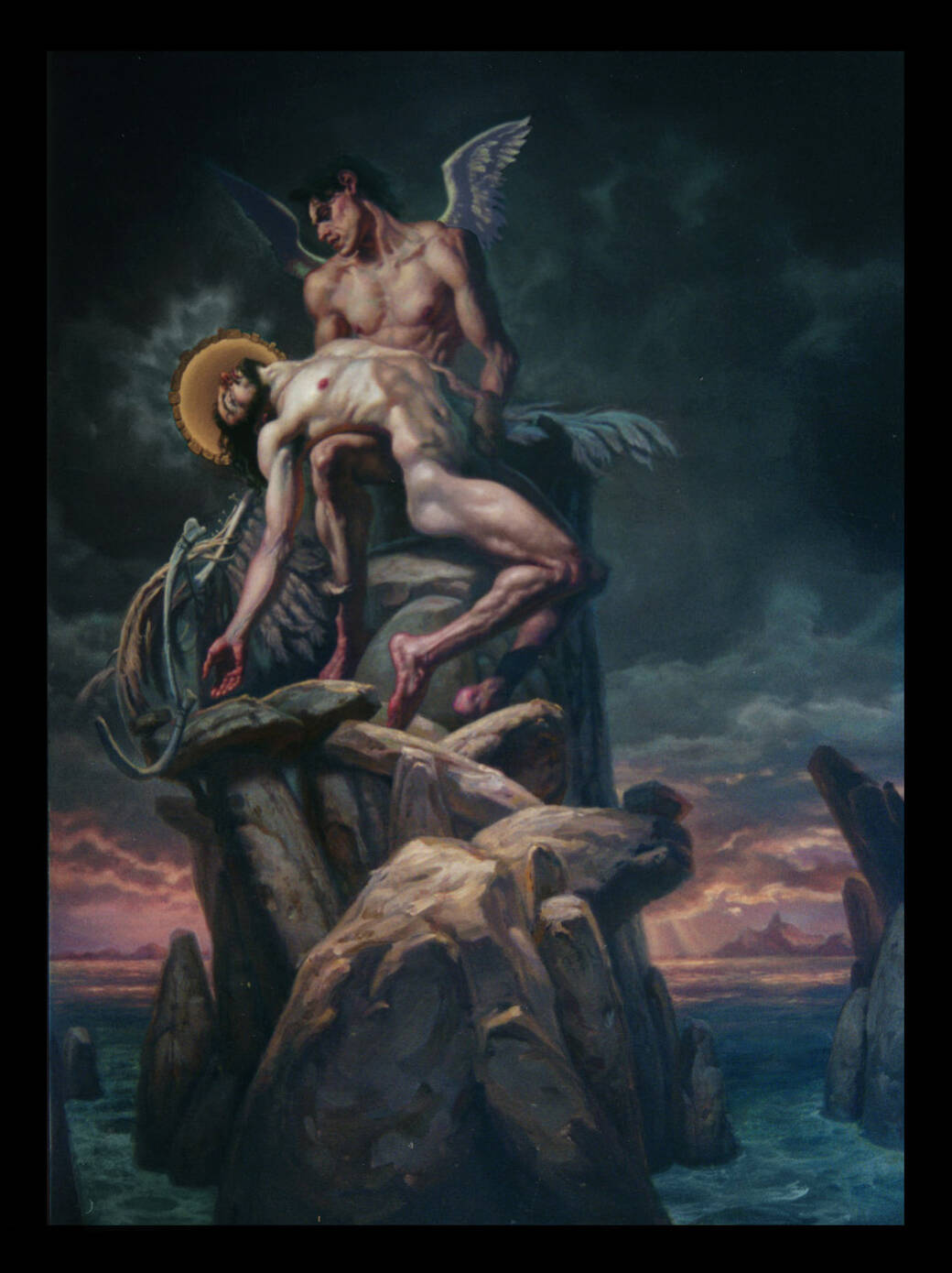 AC: What's been the most unexpected or valuable takeaway from your ArtCenter education?
DD: I am grateful for the ArtCenter legacy of excellence, and its stellar reputation in the fields of art and design; both have served me well. The demanding program and high expectations of instructors like Gary Meyer, David Mocarski, Jon Conrad, Harry Carmean and Burne Hogarth taught me to strive for excellence, believe in my potential, and push boundaries. At ArtCenter I learned nothing less than the art of alchemy and manifestation, to co-create with the universe and use my authentic gifts to contribute to our collective transformation.
AC: What's the one tool you can't do without?
DD: My imagination. Like many artists, I consider myself a storyteller with different modes of expression. Whether editing a film in Final Cut, modeling in Maya or SketchUp during visual development or painting concepts in Photoshop, the common denominator is my imagination! My fingers come in pretty handy as well. And my eyeballs..
AC: What design cliché are you most tempted to use?
DD: In my teaching, I've heard myself say, "Know the rules before you break them!" With regard to figurative and representational work, I am a big fan of buckling down and applying the discipline to master foundational principles at the outset. Whether Chevreul's laws of color theory or Gestalt studies, internalizing theory with the faith it will become second nature is precisely what eventually allows one to take risks and explore. In developing one's authentic voice, a framework of regiments and a clear vision can, in the end, free up the intuition to orchestrate magic that may not occur if one is struggling with technique or "finding one's way…"
AC: What's the first site you look at when you open your computer in the morning?
DD: I tend to check e-mail and (UGH) Facebook first. But NEVER before putting caffeine in me and getting a change of scenery. As a long time freelancer/independent contractor, I like to get a walk in and listen to inspirational content (blogs or podcasts) before settling in front of the computer. Novelty is crucial for the ol' dendrites and for brain plasticity!
AC: If you could trade jobs for a day with anyone, who would it be?
DD: Pretty much anyone at Laika, as I would kill or die to get in there. I love their brand, its spirit, and the content they produce. As a kid who once knew every dinosaur that ever walked the earth and the period in which it lived (although they've changed them all), I'm often baffled I did not make every attempt to work with Stan Winston on Jurassic Park. I guess I was busy at Disney, but I often kick myself as that ship has clearly sailed… Also, Peter Jackson — he is living my dream!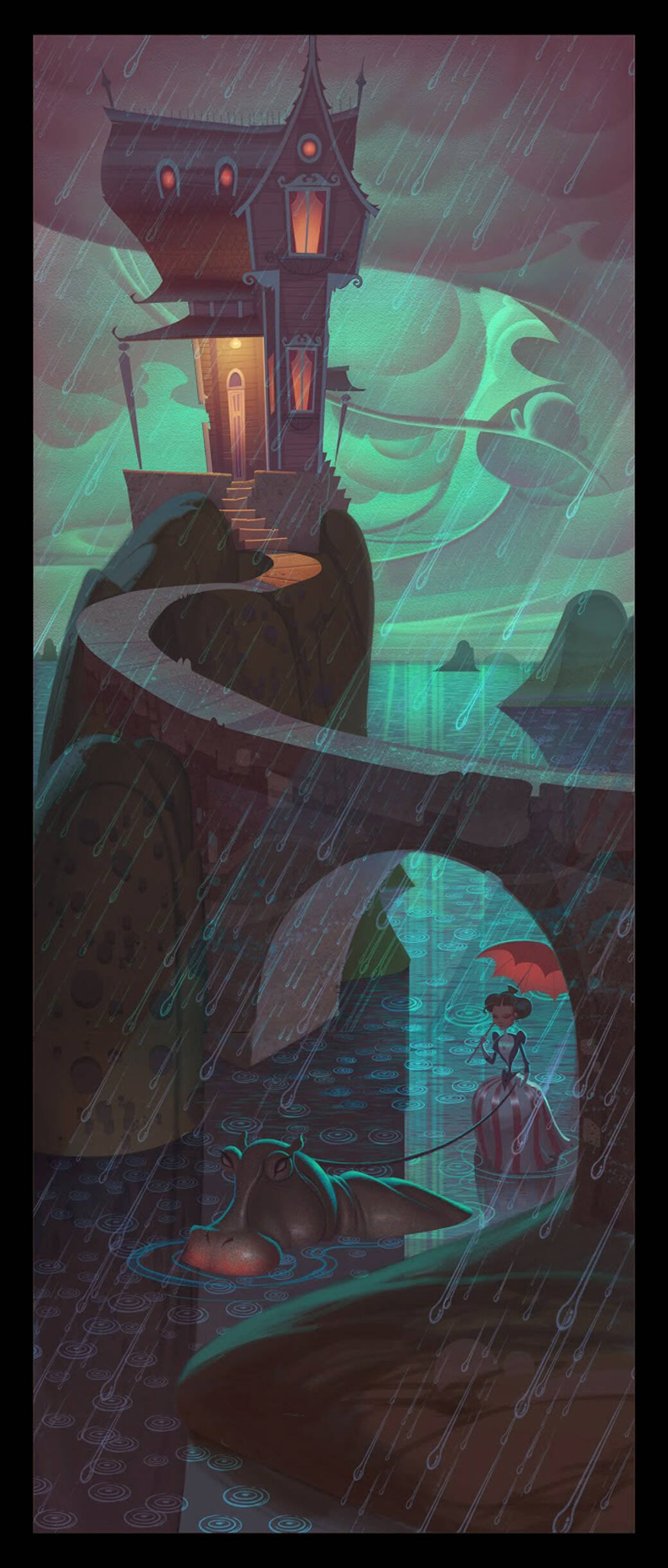 AC: What books are on your bedside table?
DD: Rather than imposing my recommendations (like "all artists should read Letters to a Young Poet or all humans should read The Alchemist) I will give an honest answer: I don't have a bedside table. However, on my coffee table currently: The Kybalion, Giant, 12 Years a Slave, and Jane Fonda's autobiography, My Life So Far. Jane is an inspiration: the fact that she still gives a damn and gets up every morning and walks the walk. I also admire her tackling ageism head on, the societal ill I am most passionate about rectifying at over half-a-century. As a writer, I read a wide variety of genres. Neil Gaiman, Junot Díaz, Davy Rothbart, David Sedaris and Augusten Burroughs are also huge influences.
AC: What is your prized possession?
DD: I have two. One is an amazing painting titled The Three Muses painted by the formidable John Watkiss, with whom I worked on Disney's Tarzan and who has since passed. The other is the traditional animation desk I had commissioned in the '90s using Disney's patented design. There was one architect in the world with the Mouse's blessing to use the patented design. But none of that is what makes it a prized possession — the reason is this: I nearly lost it in a fire. But unbeknownst to me, rather than taking the charred thing to the dump as discussed, my father secretly took it home and brought it back from the dead. Refurbished every bit of charred wood, every molding, right down to the laminate and the proper finish. Like new.
AC: What's your best piece of advice for an ArtCenter student who's interested in following your career path?​
DD: Remember why you do what you do. There are plenty of times in life when we must keep our noses to the grindstone and work can feel like drudgery. But inspired work energizes — the opposite of drudgery. Whatever is paying the bills, I would be sure it's something that contributes to your personal transformation on the micro level and to our collective evolution on the macro. The artistic journey is lifelong: We may find our authentic voice, but it's ever-evolving. I would encourage all artists to take stock now and then, and assess whether that voice has been married with a sense of purpose. And whether that purpose contributes to the dialectic of our human potential!