Alexander Vidal: Maps and the City
"Maps are one of the purest expressions of who I am, as both an anthropologist exploring the world and as an illustrator describing the world visually," says freelance illustrator Alexander Vidal (BFA 15) in his apartment, shared with his husband and two dogs in the L.A. area of Los Feliz, a short drive from Hollywood and hiking trails in nearby Griffith Park.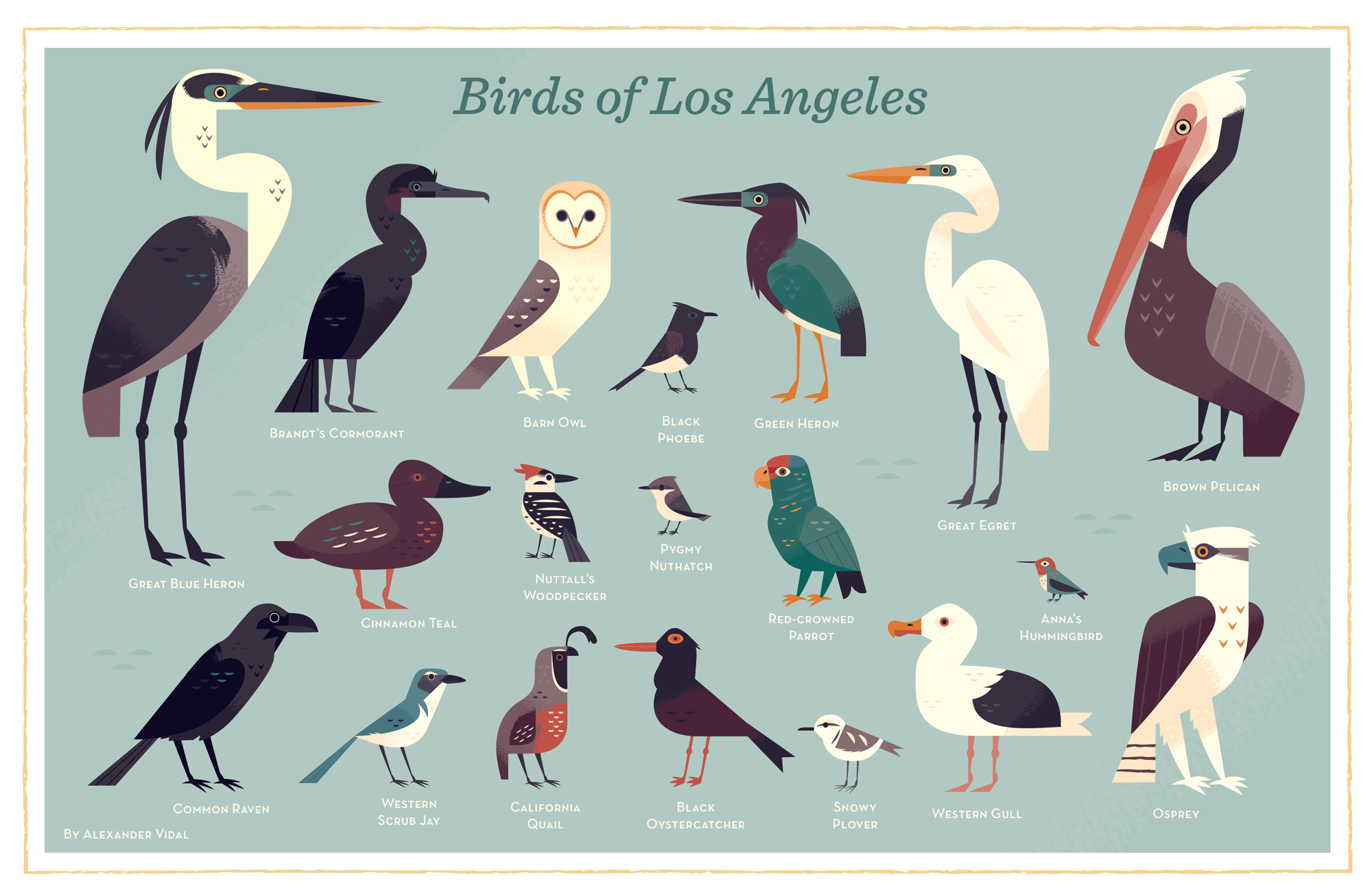 As their French bulldog snorts joyfully next to Vidal's desk, covered with piles of sketchbooks and travel and nature books, he opens up his illustrated map Museums of Los Angeles: A Pocket Field Guide he self-publishes and sells. Like Vidal's other work, it's graphic and bold.
Growing up in New Mexico obsessed with geckos and birds, Vidal went to zoo camp every summer, and drew animal characters. Years later, after taking ArtCenter at Night classes while getting an undergraduate degree in fine art and anthropology at Occidental College, and then earning a master's degree in African studies from the University of Cape Town, he was accepted into ArtCenter.
Vidal chose Illustration's Surface Design track—exploring fashion accessories, textile, sports apparel design and product design—and counted track leader Associate Professor Christine Nasser as a mentor. After graduating, he and Illustration alumni Loris Lora (BFA 14), Ellen Surrey (BFA 14) and Patrick Hruby (BFA 10) formed the New Modernist collective Clover Scout.
"Whether it's creating a graphic for mugs or a 10-foot-tall wall, I like the challenge of asking, 'How do people engage with the surface and how—with that surface—do you amplify a brand?" he says.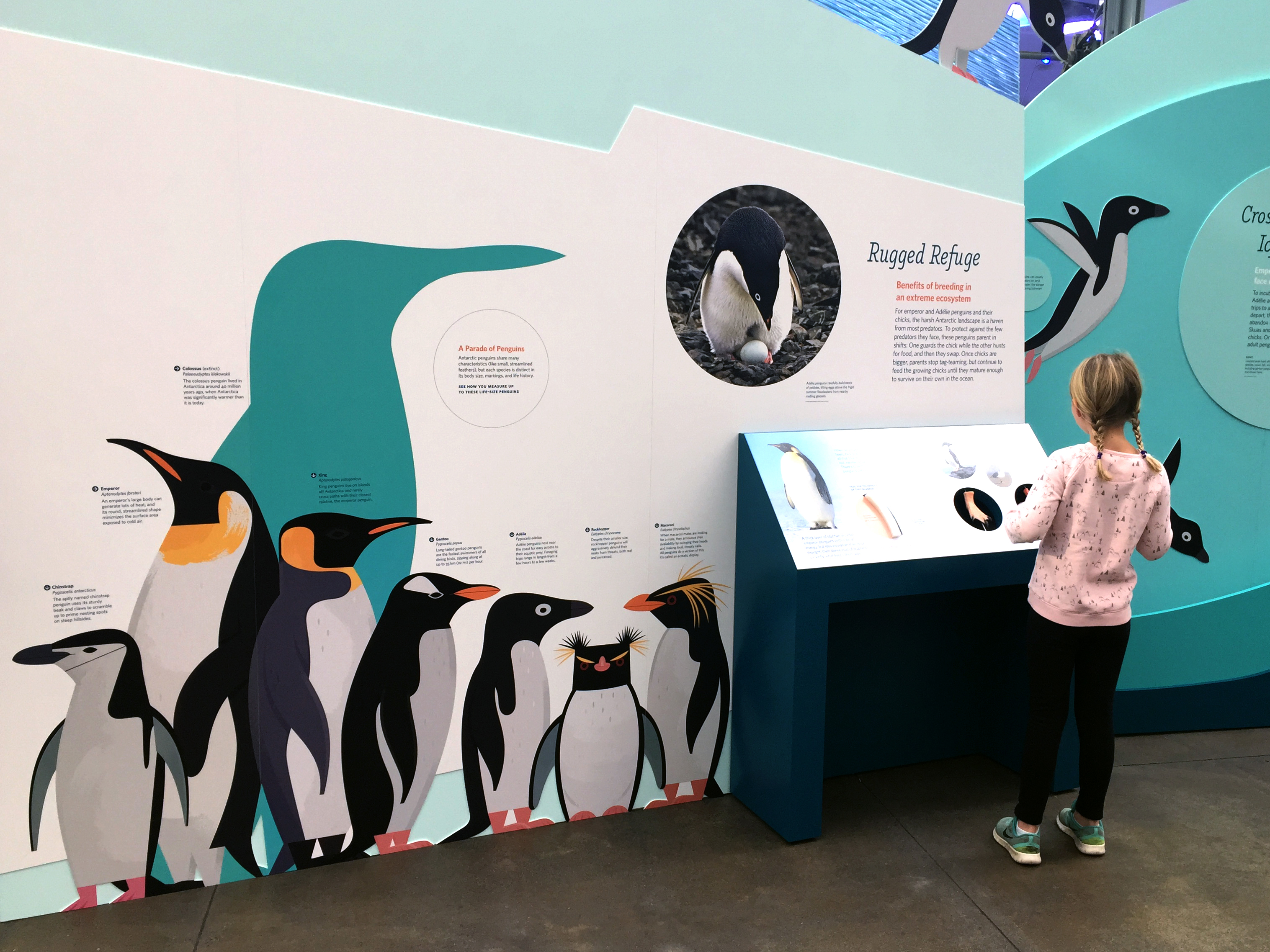 Amplifying brands is exactly what Vidal has done. In 2017, he redesigned a hybrid children's play area and events room at San Francisco's California Academy of Sciences, depicting deer, condors and mountain lions on its walls, and imbuing the space with sophisticated warmth. He also built a stock of illustrations for the Monterey Bay Aquarium. In May, Cameron Kids published his board book Los Angeles Is… with author Elisa Parhad.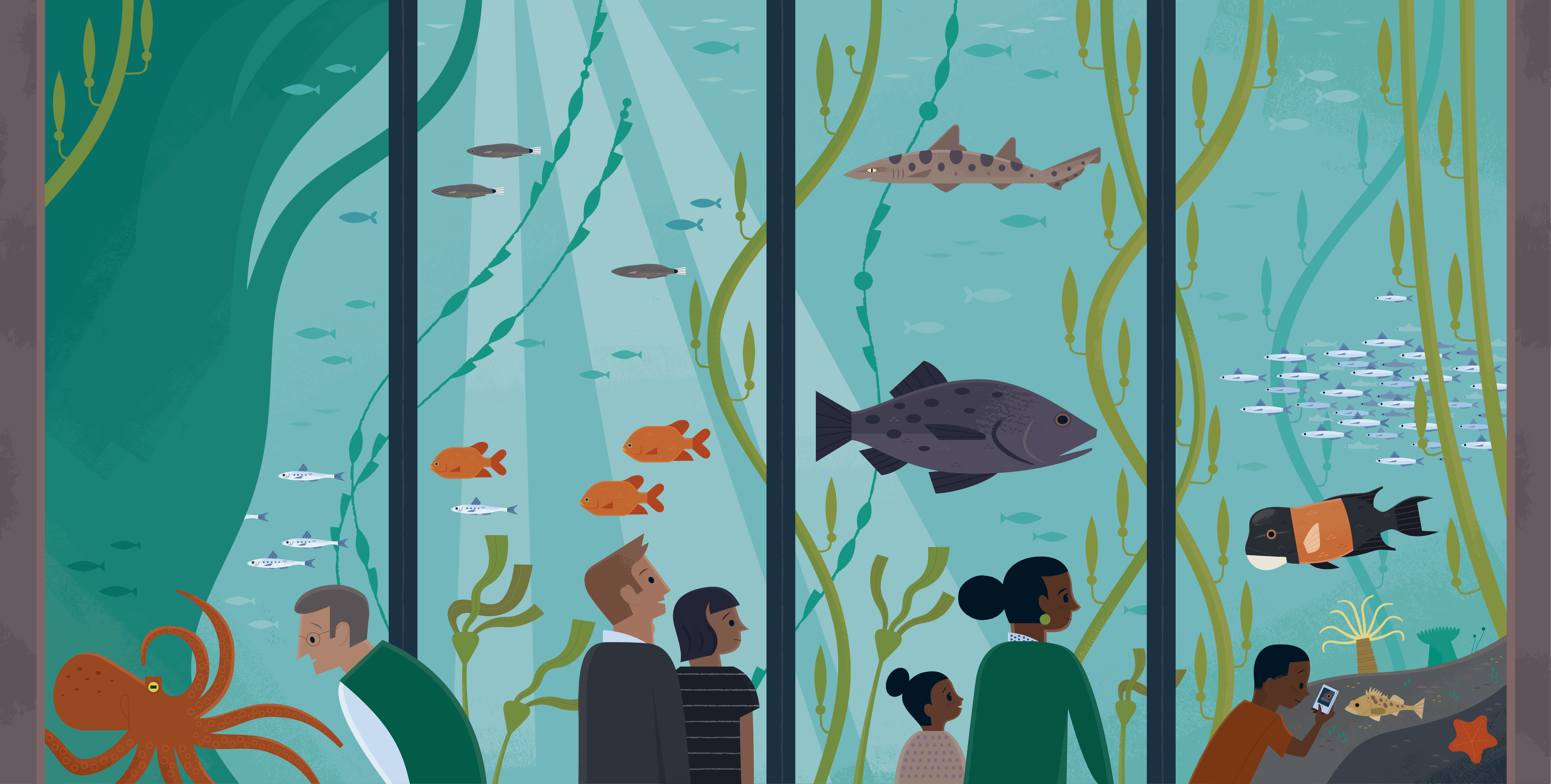 "I'm still driven by my childhood interests and curiosity, and that's what resonates with potential clients," Vidal says, smiling. "As a freelancer, I like being flexible with my schedule, and switching between projects. That helps re-energize me."