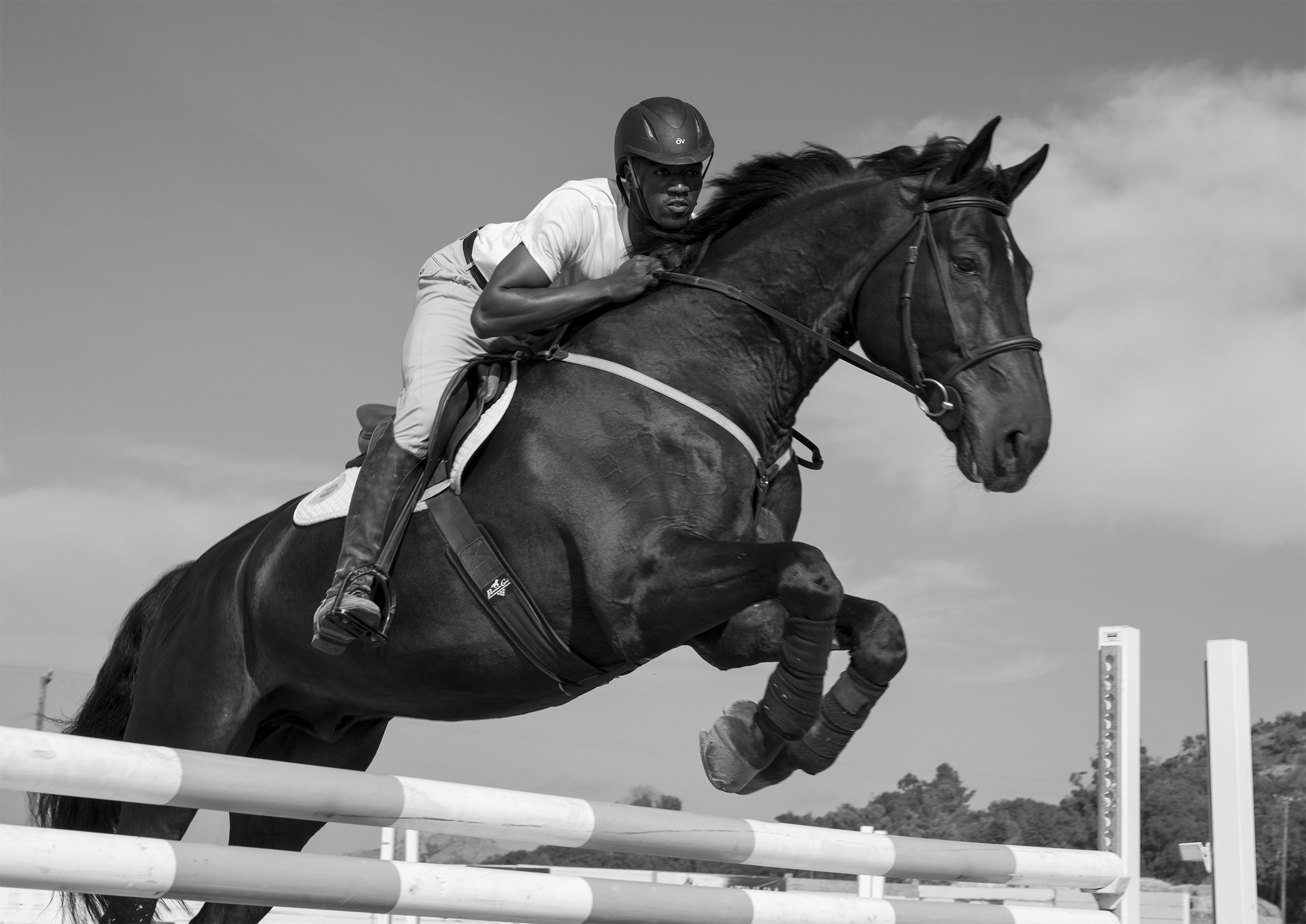 McDaniel spent three years photographing the program's student riders, parents and mentors, as well as the Compton Cowboys, a collective of Black adult riders who met as kids through CJP and amplify America's deep legacy of African American riders. Her series, with Fleetwood, resulted in an exhibition and their 2018 book Riding Through Compton (Minor Matters), a multifaceted portrayal of CJP's young riders and their deep connections with the program's powerful and gentle horses. Following the police killing of George Floyd in late May, the Compton Cowboys made headlines nationwide when they led a protest in Compton against police violence and racism targeting Black communities.

Akbar created the Compton Jr. Posse in the late '80s with the express desire of keeping kids off the streets and on horses. "I was immediately drawn to the Compton Jr. Posse as an epic subject to tell a compelling story," says McDaniel, who chose the medium of black-and-white film to convey the classic and timeless nature of the program and its participants.
Born in Omaha, Nebraska, and raised in Los Angeles, McDaniel sees a common thread in all of her work. "I try to capture the ultimate expression of the idea behind each project," she says. She's photographed for magazines that include Rolling Stone, Vogue Hommes and Time. She traveled to Rwanda and Ethiopia to photograph girls for the Nike Foundation nonprofit Girl Effect. She's directed commercials for companies such as Nike, Miller Genuine Draft and Facebook, and music videos for artists like Madonna.