---
Amanda Villegas and the power of black-and-white photography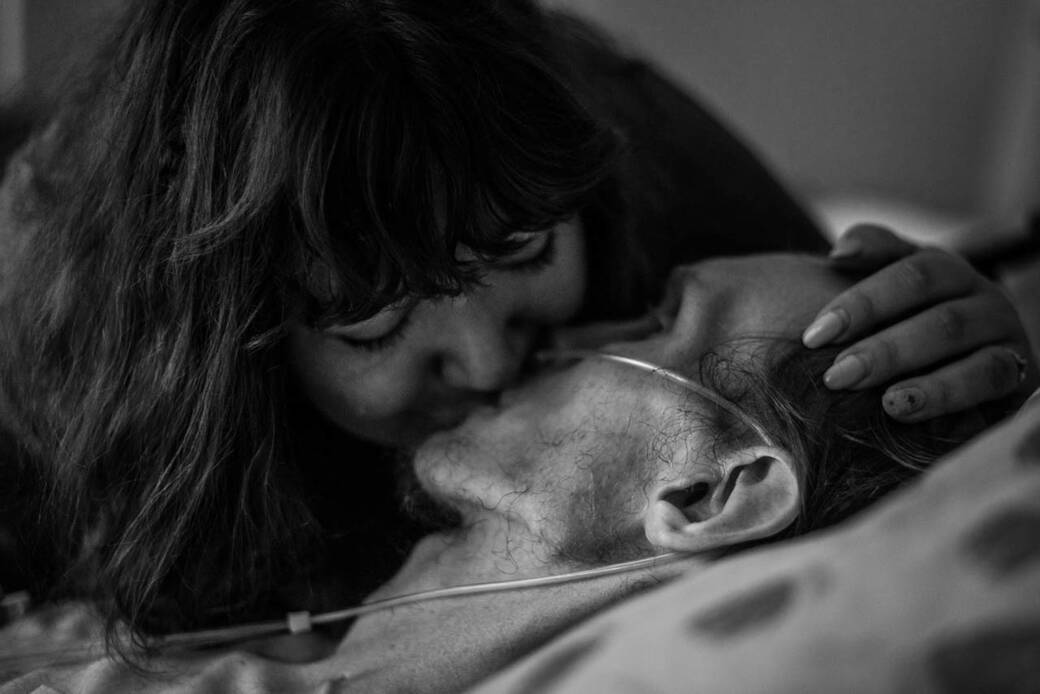 With access to professional camera equipment and facilities, including a digital imaging lab, a black-and-white lab with large darkrooms, a color lab, and a 2,500 square-foot photo stage, Photography students get hands-on training to boost their knowledge, create gallery quality images, and to slow down and hone their craft as engaging storytellers, says Williams.
"Students now are itching to do something tactile, with so many of them having lived in a digital landscape," says Williams. "In their first semester, they're asked to use a 4x5 camera that's big and cumbersome, and requires them to pay attention to detail in a way they've never been asked to. They're not just taking a picture. They're learning to craft every element of a photo."
Using the program's black-and-white lab had a deep impact on then-student Amanda Villegas (BFA 22), which she credits with helping her to create powerful narratives. "Shooting in black and white—with its contrast and grittiness—tells more of a story," she says. "There's no distractions from color. You really feel the emotion of your subjects."
It's a week before Grad Show, and Villegas is nervously excited. Sitting outside at Hillside Campus's Sinclaire Pavilion, which overlooks the San Gabriel Mountains, the Photography and Imaging major—graduating with minors in Creative Writing and Social Innovation—holds a Nikon 85 mm camera in a case on her lap.
An aspiring photojournalist, Villegas is the recipient of ArtCenter's 2022 Douglas R. Burrows Memorial Endowed Scholarship for Photojournalism. Her work has appeared in the Los Angeles Times, Washington Post and other outlets.
"I love photographing people, ," she says of the black-and-white photos she'll be showcasing at the Pasadena Convention Center. "I love their vulnerability when they open up to me."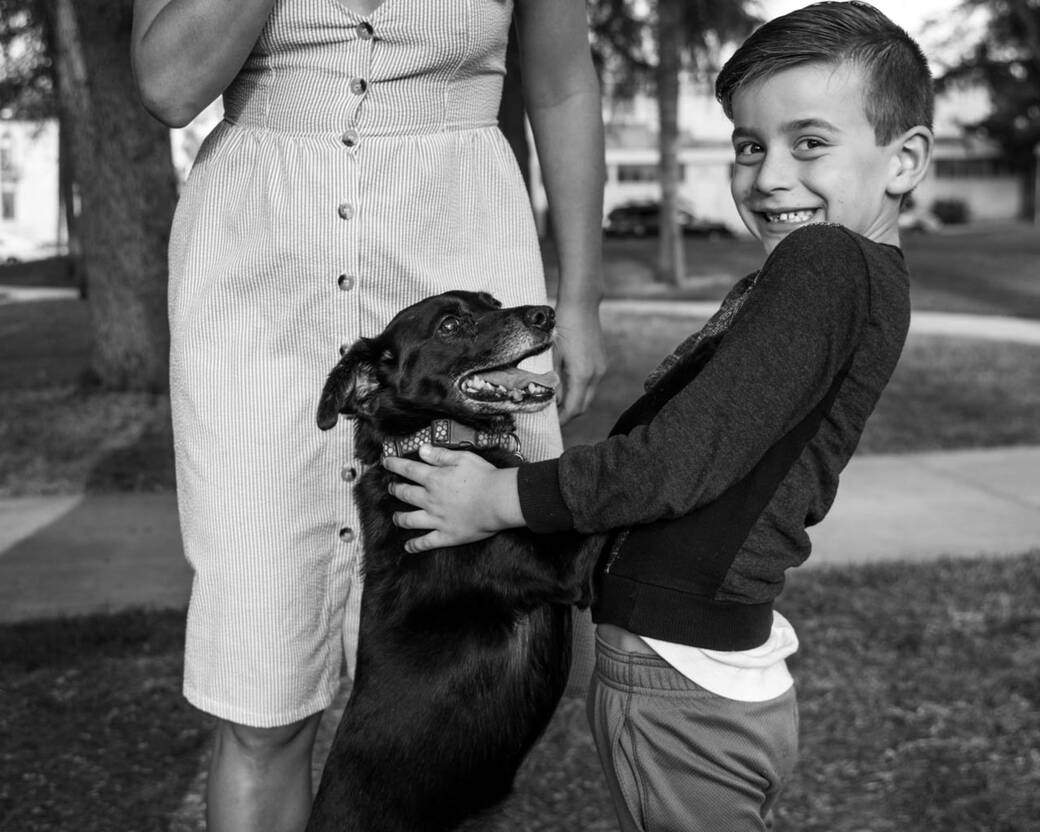 Dangling from her neck is a gold locket containing a picture of her late husband Chris, who died in 2019 from aggressive bladder cancer, in his 20s. Villegas documented his final days in hospice in an emotional photo series that, in 2021, helped pass an amendment to California's End of Life Option Act, the state's legislation for terminally ill patients who wish to end their lives through medical aid. "I don't want to sugarcoat anything with my photos," she says.
Raised in nearby Glendora, Villegas briefly studied theater, then took ArtCenter Extension (ACX) courses in photography, including a portraits course taught by Professor Ken Merfeld (BFA 76). "He taught me to embrace light and narrative, to take my time with subjects and to have an authentic connection," she says. After one term in the degree program, she took a break, then returned in 2019, after her husband's death, to finish her degree.
In one of her photos, a 3-year-old cancer patient at Children's Hospital cradles a toy shuttle in his arms. In another, Villegas gently places her hand on Chris's forehead. Other series include photos of women—raw in their grief—who have miscarried, and, on the other end of the spectrum, people with their pets. "Photographing people with their animals—having this really beautiful bond—brings me joy," she says. "It balances me emotionally, since I also photograph people going through loss, illness and grief. I want to capture all sides of life."
In 2021, Villegas co-created a campaign for Detectable Preventable, a Designmatters studio course focused on promoting colorectal cancer screenings within the Filipino American community. The course was part of a partnership between the College and Cedars-Sinai Research Center for Health Equity. Villegas' work led to her getting a Cedars-Sinai fellowship.
"This program prepares you for any situation you'll be thrown into, whether you're going to be a photographer, a grip, a retoucher, or an assistant," says Villegas. "You leave with the skills you need to do any type of shoot."