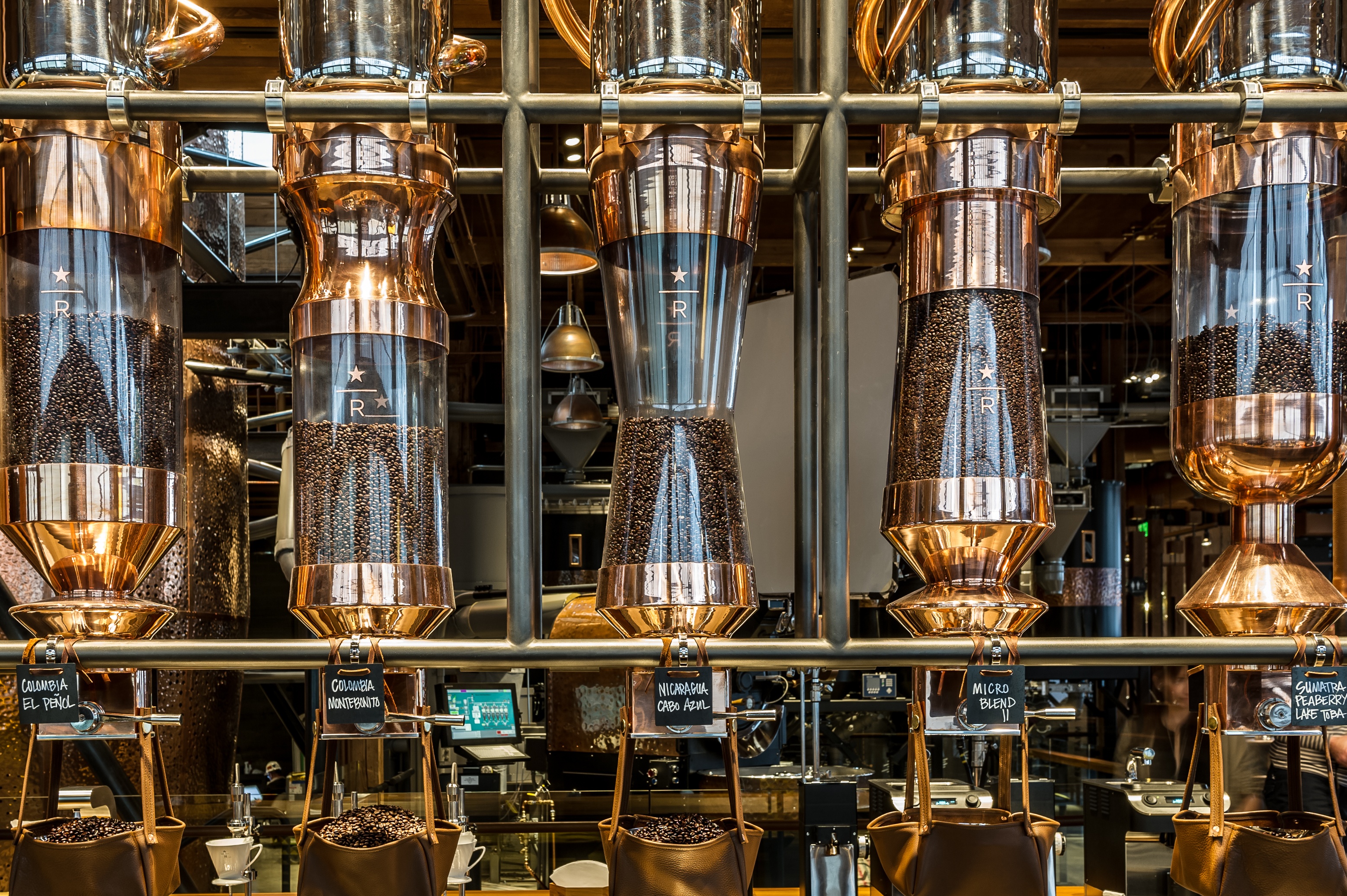 Kim is best known for having been the senior concept designer of the company's flagship 15,000-square-foot Seattle Starbucks Reserve Roastery, which opened in 2014, and 30,000-square-foot Shanghai Roastery, which opened in late 2017. These roasteries are "theaters of coffee," he says. In them, customers view coffee beans in a giant gleaming hammered copper shell being roasted and funneled through a twisting assembly line of tubes to glass silos above coffee bar areas, where they're ground and brewed.
"We created the copper shell, which casts a warm inviting light, as the heart and soul of the entire roasting facility," says Kim, who grew up in Seattle a "huge coffee nerd" and had his first espresso at a local Starbucks as a teenager.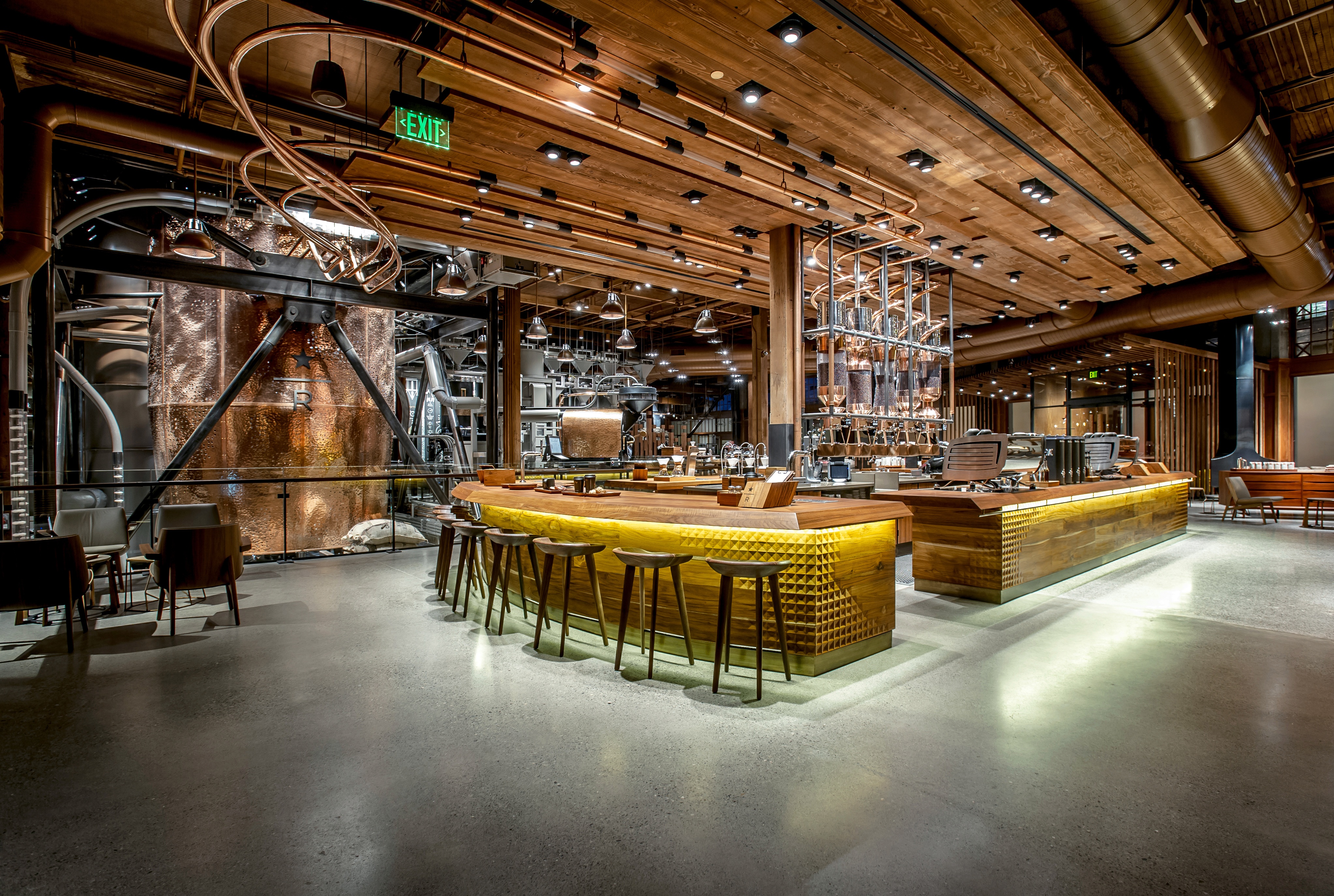 For 10 years he raced as a semi-professional cyclist, competing against the likes of Lance Armstrong, until a head-on collision with a truck cut short his Olympic aspirations. He stopped racing, took a road trip and decided to move to L.A. and build up his portfolio to apply to ArtCenter. He took ArtCenter at Night (now called ArtCenter Extension) courses, and was accepted into the College's Environmental Design program.
"Visual Communication courses were mind-blowing to me," he says, as was learning to develop forms and designs from his imagination rather than drawing from reference. In a course taught by his favorite teacher, Professor Rob Ball, Kim designed an exhibit in which travelers walking in opposite directions through an airport corridor can view each other's movements highlighted through a special screen bisecting the passageway. "When I'm designing a space, I think, 'What is that first moment when you experience the design?" he says. "I try to prioritize that moment."