The attention also led to Cruz landing a commission from Netflix for its current series Gentefied after the show's co-creator Linda Yvette Chávez saw Cruz's work online. In the America Ferrera-produced comedy-drama, Cruz's paintings stand in for art created by the character Ana Morales—played by actress Karrie Martin—an aspiring artist who works at her grandfather's Mexican restaurant in the east Los Angeles neighborhood of Boyle Heights.
"It helped that the characters felt like friends or family," says Cruz. In one of Cruz's pieces, Ana and her activist girlfriend Yessika Castillo—played by actress Julissa Calderon—smile lovingly at each other beneath a swirling blue sky, as green leaves curl behind them.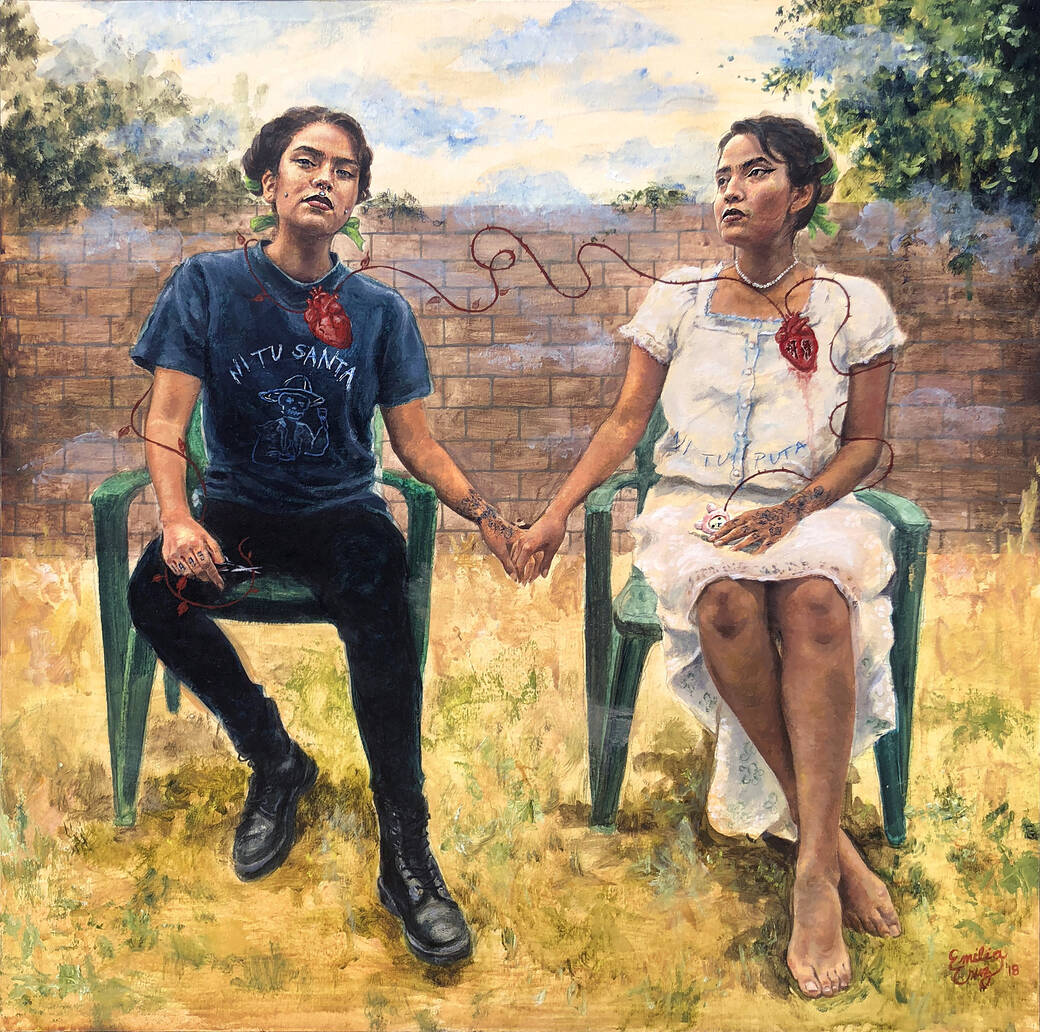 "I think a lot about women of color reclaiming spaces," Cruz says. "Nature is healing and nurturing. I want figures in my paintings to be in that safe environment, which can look dreamy and surreal."
Always artistic, Cruz was just a baby when she picked up a pen and started drawing faces on her fingers, she says. While she found out about ArtCenter in high school, she didn't apply to the College until after attending Moorpark College and working two jobs. She was accepted into the Illustration program, and began focusing on her art.
"I've built a work ethic and motivation at ArtCenter to follow this career path," says Cruz, whose pieces have been shown in galleries like L.A.'s Self Help Graphics & Art and San Diego's La Bodega Gallery. Before and during the COVID-19 pandemic, she's been teaching kids art.
"I love showing kids that they can look like me and create," Cruz says.