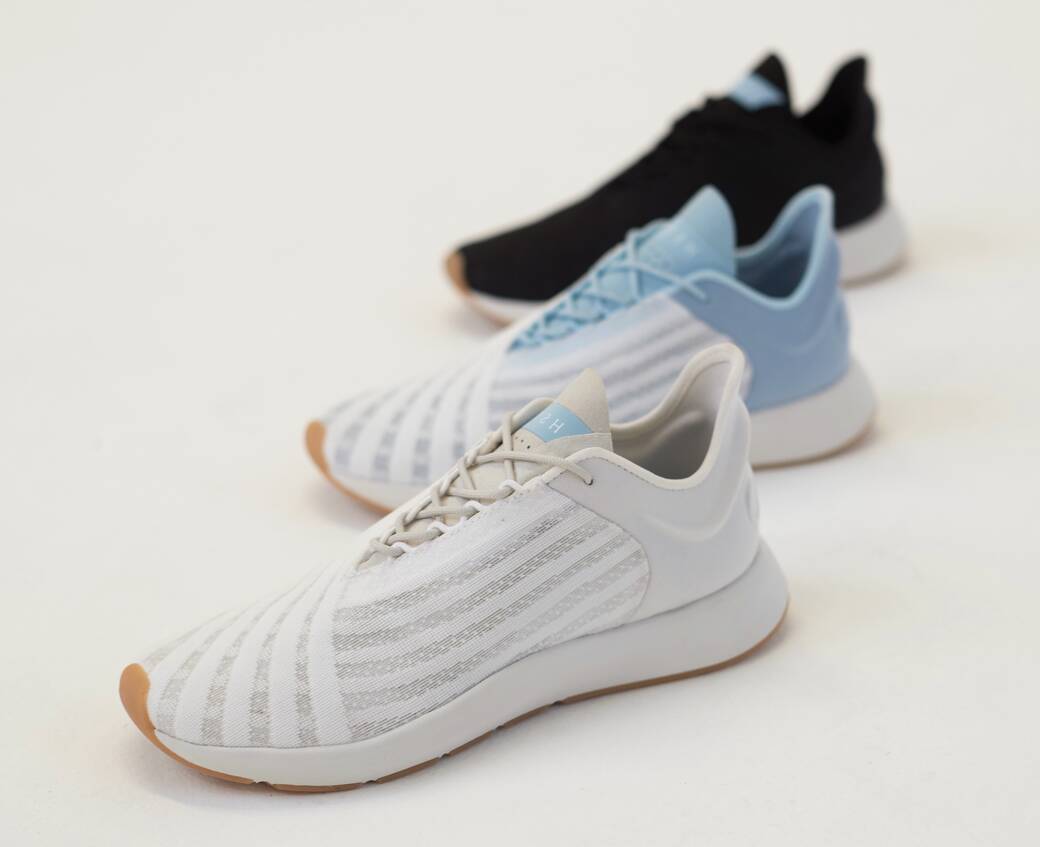 Two years before winning her 10th and 11th Olympic medals and cementing her place in history, Felix had split from Nike, her longtime sponsor. In a 2019 New York Times op-ed piece, she called out the company for its lack of athlete maternity protections—and for trying to cut her pay by 70 percent—during and after her pregnancy with her daughter, who was born in 2018 by emergency C-section. Her outcry led to Nike's implementing a new maternity policy for sponsored athletes. And it led to Felix's co-founding Saysh with a woman-centric focus and team.
Tiffany Beers, a former Nike product engineer, was brought on as engineer of the brand's debut lifestyle sneaker, Saysh One. Beers brought on Candrian, known for her work for Nike and Adidas—including designing tennis player Maria Sharapova's head-to-toe court looks for Nike, and the first three signature Adidas shoes for NBA player Tracy McGrady.
"Instead of us being given a design brief, Allyson shared her story," says Candrian of Felix, who participated in most of the design meetings. "She would give us feedback and answer any questions. I related to her—it took me a while to balance being a mother and a designer, to feel strong and comfortable in both roles."
Candrian's Saysh One design, a mix of accessible function and elegance, features a streamlined color palette of signature Saysh Blue (a powder blue), natural (off-white) and black. With breathable soft microsuede and an engineered jacquard woven panel, the sneaker is sculpted to fit the form of the female foot, with a single heelpiece and a snug lacing system.
"We thought about the shoe as being a hug, and we were also inspired by the graphic lines of a running track," says Candrian. "The idea of a wrap dress was also a great point of reference. It's flattering on everybody, and welcoming and inclusive." The sneaker was prototyped in size 9, which Felix and Candrian both wear. The pair would go on test runs—Felix in Los Angeles, and Candrian in Portland—and compare notes.